How to block Jazz SIM card?
A. Welcome to our comprehensive guide on how to block a Jazz SIM card. This article aims to provide you with step-by-step instructions to help you in situations where blocking your Jazz SIM becomes necessary. Our focus is to simplify the process and equip you with the necessary knowledge.
B. There are various reasons why you might need to block your Jazz SIM card. This could be due to losing your phone or falling prey to theft, resulting in unauthorized usage. Or, you may want to prevent any accidental charges. Blocking a SIM card is a crucial security measure to protect your personal information and control your mobile services.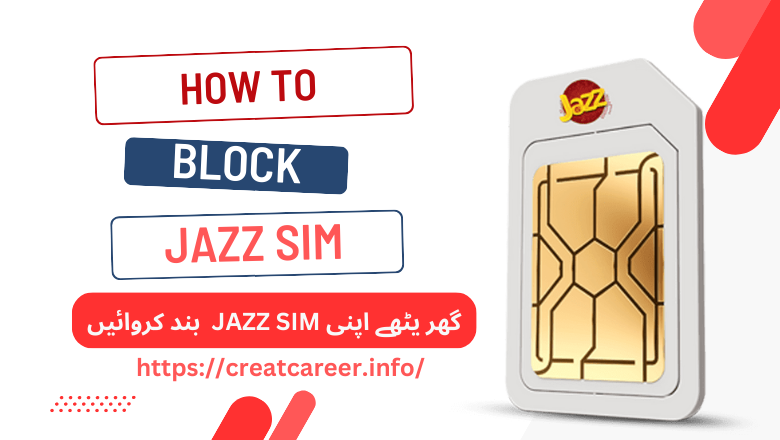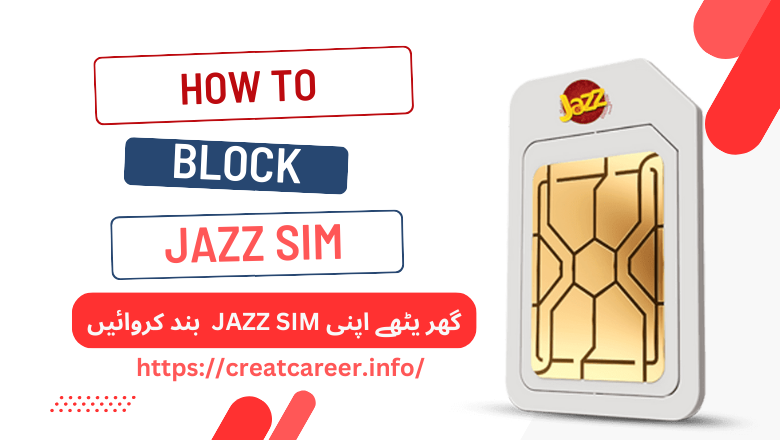 How to Block Your Jazz Sim –Three Easy Methods
Experiencing the ease of online technology at home, here's a simple and swift method to block your Jazz SIM.
Block Jazz SIM Online
Blocking your Jazz SIM online is a convenient and straightforward process, especially when you have access to the internet but cannot visit a Jazz franchise in person. Here are the steps:
Download the Jazz World App: The first step is to download the Jazz World App from the Google Play Store or Apple App Store.
Register and Log in: After downloading the app, open it and register using your Jazz Mobile number. If you're already a registered user, just log in with your credentials.
Navigate to SIM Card Management: Once logged in, look for the "SIM Card Management" section in the app's menu. Click on it to proceed.
Select 'Block SIM' Option: In the SIM Card Management section, you will find an option titled 'Block SIM'. Click on this option.
Enter Required Information: You will be asked to enter the necessary details such as the number of the SIM you want to block and your CNIC number for verification purposes.
Confirm Blocking: After entering the required details, confirm your action. Your Jazz SIM will be blocked immediately after the confirmation.
Please remember, you should only block your SIM if it's lost or if you suspect unauthorized usage. If you find your SIM or resolve the issue, you can use the same application to unblock your SIM card.
Utilizing USSD Code: Your Guide to Blocking a Jazz SIM at Home
To commence, ensure you have another active Jazz SIM handy. Kickstart the procedure by dialing the USSD code *8822#. Upon dialing, two options will be displayed on your screen. Select the first option, which is to block your Jazz SIM.
The system will then prompt you to input the CNIC number of the SIM owner. Remember, you should exclude any dashes while entering the CNIC number. Make sure to input the CNIC number under which the SIM was initially registered.
As a part of the verification process, you'll need to answer some security questions. One of the common queries includes the last recharge amount on the lost SIM.
Next, they'll inquire about your FNF (Friends and Family) number associated with your lost SIM. This is to further ascertain your identity and ownership of the SIM card.
Post successful verification, allow a processing time of approximately 2 to 3 hours for the SIM blocking to be fully executed.
This home-based, quick method is perfect for times when you can't visit a Jazz service center or franchise. It provides a seamless, user-friendly experience to Jazz customers, underscoring the brand's commitment to user convenience and safety.
Exploring In-Person Assistance: Block Your Jazz SIM at a Franchise
In the realm of Jazz SIM services, the Jazz Franchise stands as a one-stop solution for all issues, major or minor. Paying a visit to the Jazz Franchise during operating hours can expedite the resolution of your concerns. Note that certain services may involve nominal charges.
Step into your nearest Jazz Franchise and express your need to block your lost SIM. The helpful staff at the franchise will guide you through the process.
Next, you'll be asked to provide a copy of your CNIC (Computerized National Identity Card). This step is to ensure the security of your information and to confirm the ownership of the SIM.
Upon verifying your details, the Jazz Franchise staff will process your request to block your lost SIM. The process is relatively quick, with the aim to provide a hassle-free service experience to Jazz customers.
This in-person, effective method of blocking your Jazz SIM underscores the brand's dedication to delivering user-focused solutions. It combines accessibility, security, and customer service excellence, proving why Jazz remains a trusted telecom provider.
What to Do After Blocking Your Jazz Sim
A. Once your Jazz SIM is blocked, you might want to get a new one. This can be done by visiting the nearest Jazz franchise, providing some essential details, and a new SIM will be issued to you.
B. If you happen to find your lost phone, you might want to restore services. By contacting customer service or visiting a Jazz center, you can unblock your SIM and start using your number again.
C. Unblocking your Jazz SIM involves contacting Jazz customer services or visiting a center with your CNIC, providing verification, and getting the SIM unblocked.
Situations When You Might Need to Block a Jazz Sim
A. A stolen or lost phone is one of the main reasons to block your Jazz SIM. Immediate blocking helps in preventing potential misuse of your number and protects sensitive information linked to your mobile number.
B. In some cases, you might notice unauthorized usage, indicating that someone else may have access to your SIM card. Blocking your SIM immediately can help prevent further misuse.
C. There could also be scenarios where you're receiving persistent unwanted calls or texts from specific numbers. By blocking your SIM temporarily, you can stop these unwanted communications.
Understanding Jazz Sim Services
A. Jazz, established in 1994, is one of Pakistan's leading telecom operators, offering both prepaid and postpaid services. Over the years, it has introduced innovative services, keeping customer satisfaction and convenience in mind, including the facility to block and unblock SIM cards.
B. Understanding the security aspects of your SIM card services is crucial. In this digital age, your mobile number is not just a means of communication, but it's also linked to various online accounts. That's why Jazz provides an option to block services when needed, ensuring your information is safe and secure.
VI. FAQs about Blocking a Jazz Sim
A. Blocking a Jazz SIM is usually immediate once the request is processed. It might take a few minutes for the action to reflect on your network.
B. To block your SIM, you will need your CNIC and some personal details for verification, including your name, mother's name, and in some cases, the last recharge amount.
C. Yes, a blocked SIM can be unblocked by providing your CNIC and verifying your details with Jazz customer service.
D. To block a Jazz SIM online, you can use the Jazz World App. Just login, find the SIM card management section, and follow the instructions to block your SIM.