British Columbia Entrepreneur Immigration: British Columbia is one of the greatest places in North America to start a business due to its lively, educated, and skilled workforce, cheap operating expenses, competitive tax rates, and advantageous location.
Thankfully, the British Columbia Provincial Nominee Program (BC PNP) provides a special immigration stream for entrepreneurs from outside. Successfully establishing a business in British Columbia entitles qualified entrepreneurs and their accompanying family members to permanent residence in Canada, which, provided residency conditions are completed, may then lead to Canadian citizenship.
However, before obtaining permanent residence through this immigration route, a few prerequisites must be met. You must first ascertain whether you qualify for the BC PNP Entrepreneur Stream. If qualified, you may then submit a formal expression of interest (EOI) in applying to the program.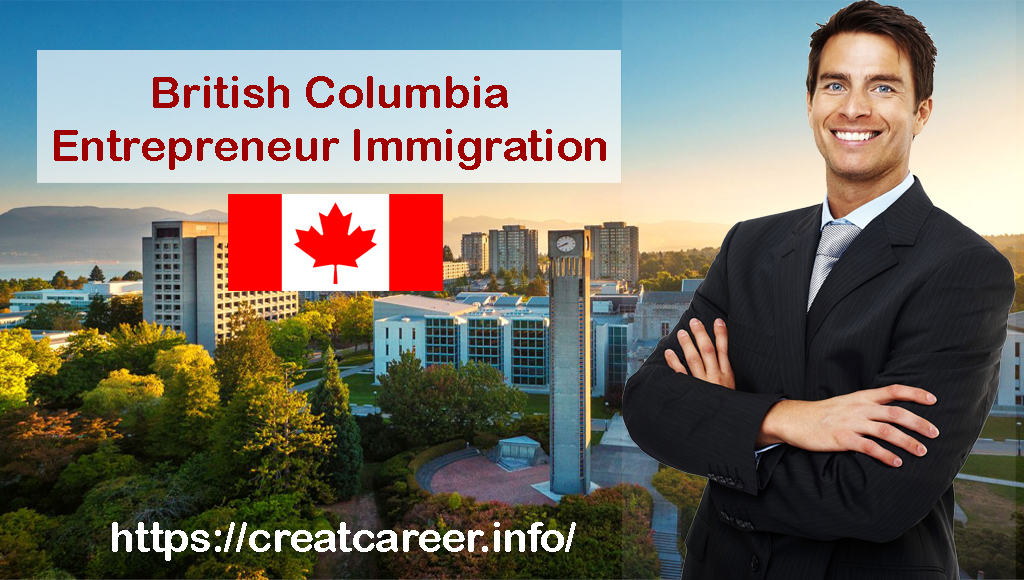 Criteria for the BC PNP Entrepreneur Stream
In order to be eligible, candidates must:
a legal and verified personal net worth of at least $600,000 CAD;
a least one of:
more than three years of active experience as a manager or owner of a firm, OR
senior manager experience of at least four years, OR
a mix of at least two years of senior management experience and at least one year of experience as an active business owner-manager; and
a degree from a postsecondary institution OR work experience as an active business manager or owner who has owned all of the company's shares for at least three of the previous five years;
possess fundamental language skills in either English or French that are at least at Canadian Language Benchmark (CLB) level 4;
Candidates must also respond to inquiries and offer specifics regarding their business plan, all of which will be graded by the BC PNP. Candidates should strive to:
Make an eligible personal investment of at least CAD$200,000 in the firm, establish an eligible new business or buy and upgrade an existing one, and add at least one new full-time job for a Canadian citizen or permanent resident.
In the event that an application is requested, the business plan must then show:
The suggested business is in line with the registration business concept and has the potential to be financially successful. It also includes a market entry strategy that demonstrates how it will be profitable in BC.
Additionally, candidates must be able to show the following if they intend to buy an existing business:
how the company will expand;
that the company is still operating and not in receivership at the time of purchase, or that the company is a going concern;
that the company will turn a profit and be able to support the increased personnel; and
that the current owner has been running the company for at least five years.
After registering, candidates are unable to alter their business plan.
Candidates must exhibit their ability to make an acceptable personal investment of at least $200,000 in the proposed business in order to register. Candidates must show they will make an eligible personal investment of $400,000 if proposing a Key Staff Member.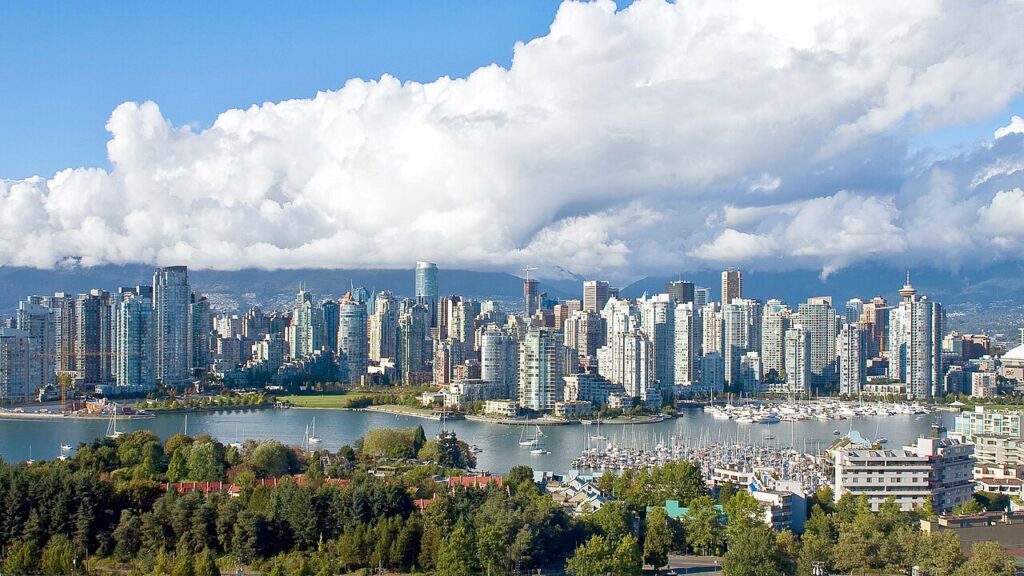 Points-based BC PNP Entrepreneur Stream
Candidates who meet the requirements may earn up to 200 points; a score will be assigned after registration. In order to be included in the selection pool, candidates must receive the required minimum scores in each section.
Scoring section
Points
Self-declared
Experience
20
Ownership
4
Net worth
12
Total personal investment
20
Jobs
20
Regional district
12
Adaptability
32
Self-declared subtotal
120
Business concept
Commercial viability
30
Transferability of skills
20
Economic benefits
30
Business concept subtotal
80
Maximum score available
200
The following significant industries qualify for extra points:
Agrifoods: the production and processing of food
Green economy and technology
Forestry
Transportation
International Education: suggested approved educational establishments that provide educational courses to foreign students in British Columbia
Biomedical: consists of production, research and development, etc.
Energy and mining or the natural gas sector
Destination tourism refers to companies that target tourists directly and whose goods or services serve as the main draws for visitors rather than companies that offer activities that are derived from the tourism sector.
Value-Added Manufacturing refers to companies that provide high-value added manufacturing rather than basic or straightforward assembly of items made abroad.
Aboriginal Peoples and First Nations: collaborating with or getting assistance from First Nations communities for ventures that have a significant impact on or benefit First Nations communities.
Other significant economic benefits that the proposed business may demonstrate:
When implementing new technology, it must not already be routinely used in a related industry.
creating new goods and services
Creating novel techniques for established firms: Novel approaches are high-value (technology-based) and are not already routinely employed by businesses of a similar nature.
Increasing exports: key industries that plan to or might do so. This excludes companies, such as trading firms or agencies, that facilitate exports or commerce.
Increasingly commercializing technology and conducting research and development
supplying goods or services to a local or regional market that is underserved
Technology and specialized knowledge transfer to BC helps, supports, and/or offers chances for BC-based technology product and service development.
The Pool
Registrations that have at least the required number of points in each section will be added to the qualified pool. The eligible pool registrations are good for 180 days.
Candidates will be dropped from the pool if they are not invited to apply to the BC PNP within 180 days of qualifying. At any given moment, registrants are only permitted to have one active BC PNP registration or application.
Application Request
The top-ranked applicants are invited to apply to the program when the BC PNP conducts one of its recurrent pulls from the pool.
In the case of a tie, registrants will be ranked in the following order based on their scores in the various sections:
A business idea
Creating jobs
Professional experience
After receiving an invitation to apply, candidates have up to 120 days to submit a comprehensive application. This gives selected candidates enough time to polish their business plans and get a verified net worth report from an approved vendor.
If the information in the application differs considerably from that supplied in the registration, the BC PNP may reject the application.
British Columbia Entrepreneur Immigration Permit stage
A Letter of Confirmation will be issued by the BC PNP upon approval of an application. This acts as a letter of support for a work permit needed to submit an application to British Columbia Entrepreneur Immigration, Refugees and Citizenship Canada (IRCC) for a two-year work permit. This will make it possible for the applicant to relocate to British Columbia with his or her family and carry out the business plan. A Performance Agreement will be signed, and the applicant will have up to 20 months to carry out the business plan in British Columbia.
In order to participate in the nomination process, candidates who are invited to apply will need to hire a qualified supplier to check their personal finances.
Transition to Permanent Residence
The BC PNP will recommend the person for permanent residency if they fulfill the Performance Agreement's conditions within the 20-month period. Then, he or she and any dependant family members may submit an application to IRCC for permanent residence under the BC PNP.
The entrepreneur can submit a Final Report to the BC PNP in order to receive a nomination certificate once they have fulfilled the requirements of the Performance Agreement. The business owner must prove to the BC PNP that they:
is in charge of the day-to-day operations of a firm that is actively managed in British Columbia;
resides 100 kilometers or less from the company;
has physically resided in British Columbia for at least 75% of the time while on a work permit; and
has complied with any additional Performance Agreement requirements.
Get assistance
International businesspeople and their families have a wonderful opportunity to experience the best that Canada has to offer, both in terms of business opportunities and quality of life, thanks to the BC PNP Entrepreneur stream. Potential applicants who might not necessarily be eligible via one of the skilled worker immigration programs, either at the federal or provincial level, may find this immigration option to be particularly alluring.
It should be mentioned that this software has numerous steps and strict documentation requirements, and it is difficult and unpredictable. Therefore, it might be advantageous to hire a representative who is accredited and has a lot of expertise helping people submit BC PNP applications. Jenny Perez, the immigration advisor we suggest in British Columbia, will be able to provide a consultation of your options, as well as the full range of immigration services if you choose to work together.
British Columbia Entrepreneur Immigration Ultimate Guide FAQs
What is the British Columbia Entrepreneur Immigration (EI) program?
The British Columbia Entrepreneur Immigration (EI) program is a provincial immigration program that allows qualified entrepreneurs to immigrate to British Columbia and start or purchase a business in the province.
Who is eligible for the EI program?
To be eligible for the EI program, applicants must:
Have a personal net worth of at least $600,000 CAD
Be willing to invest at least $200,000 CAD in a new or existing business in British Columbia
Have business experience
Meet the Canadian government's basic immigration requirements, such as language proficiency and medical admissibility
How do I apply for the EI program?
To apply for the EI program, you must submit an application to the British Columbia Provincial Nominee Program (BC PNP). The BC PNP will assess your application and determine if you are eligible for a provincial nomination. If you are approved, you can then apply for permanent residence with the Canadian government.
What are the benefits of the EI program?
The EI program offers a number of benefits to successful applicants, including:
The ability to live and work in British Columbia, a province with a strong economy and a high quality of life
The opportunity to start or purchase a business and contribute to the local economy
Access to Canadian healthcare and education systems
The ability to sponsor your family members for immigration to Canada
What are the challenges of the EI program?
The EI program is a competitive program, and applicants must meet a number of requirements in order to be eligible. Additionally, applicants must be prepared to invest a significant amount of money in their business.
Other Articles