Canada is a country of opportunity, and each year, thousands of people apply to become permanent residents and receive their PR card. Actually, Canada has been getting more and more qualified applications each year. In 2023, the Canadian government anticipates inviting 465,000 people to settle there permanently, and that figure is rising!
What is a Canada Permanent Residence?
An immigrant to Canada who has been granted permanent residence status but is not a Canadian citizen is known as a permanent resident. Citizens of other nations are permanent residents. A visitor to Canada, such as a student or an employee from outside, is not considered a permanent resident.
Conditions and Qualifications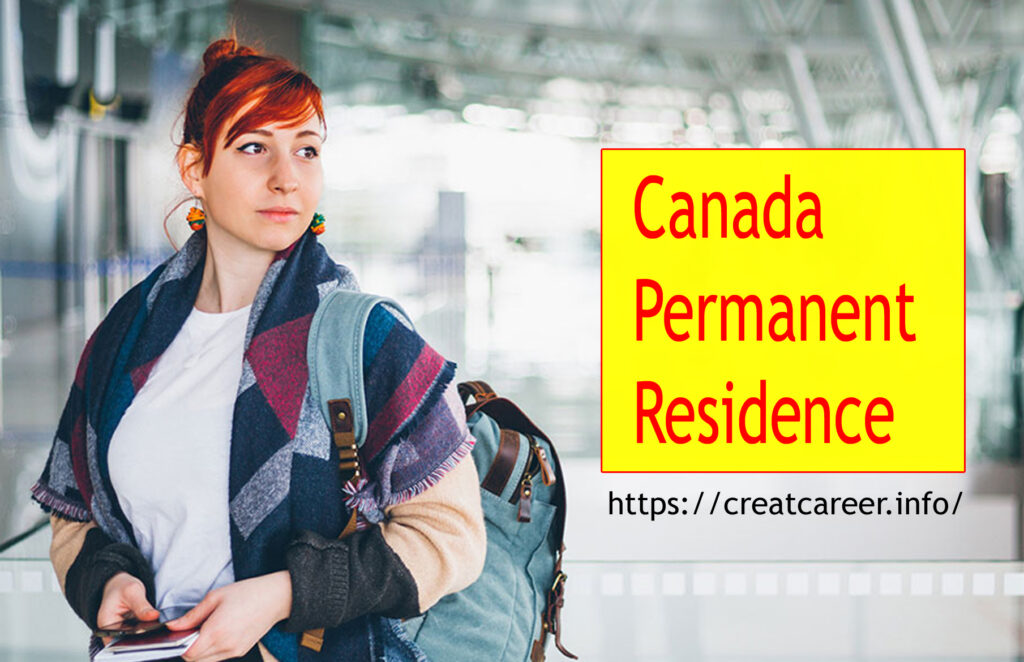 Pros and Cons of Canada Permanent Residence
Pros
Stability: The ability to reside and work in Canada for all time.
Access to Canada's healthcare system is one of the benefits.
Enroll at Canadian institutions and take advantage of educational scholarships.
Cons:
To preserve your PR status, you must have spent 730 days in Canada within the last five years.
No Voting Rights: PRs are not eligible to cast ballots or run for office in Canadian elections.
PR is a step toward citizenship but does not automatically grant citizenship.
How to Apply for Canada Permanent Residence in 2023
Depending on the path you choose, there are different requirements and stages, so it's vital to understand more and consider speaking with an immigration professional. A PR Card will be sent to you once your application for permanent residence in Canada has been approved or extended.
Who May Apply for Status as a Canada Permanent Residence?
Anyone may submit an application for permanent residence in Canada, but only those who meet the requirements will be considered. You will undergo testing to determine your eligibility for permanent residency by your:
age
education level
competency in a second official language
experience working in Canada
Processing Times for Canadian Permanent Resident
The duration of time it takes to become a permanent resident of Canada depends on your qualifications and the route you choose. For instance, if your CRS score is excellent, you can be encouraged to submit an application for permanent residency much sooner, and so on.
Canada PR Permit Period of Stay
A Canadian PR Card can be renewed after its initial five-year expiration date. You must remain in Canada for 730 days during those five years in order to maintain your permanent residence status.
How to Lose Your Permanent Residence in Canada
There are a various ways for someone to lose their PR status in Canada, including:
Haven't fulfilled the demands for physical presence
You acquire Canadian citizenship.
Giving up your Canada Permanent Residence status makes you ineligible to enter Canada.
Receiving a Canadian Permanent Resident Card
You can prove that you are a permanent resident of Canada by showing your permanent resident card. When returning on a commercial vehicle, such as an airplane, boat, rail, or bus, if you have traveled outside of Canada, you will be required to present your card and your passport.
Before driving a commercial vehicle back to Canada from abroad, individuals who do not have a current PR card or who are not carrying one must apply for a permanent resident travel document.
Renewing Your Canada Permanent Residence Status
You must renew your status as a permanent resident of Canada every five years after becoming one. This requires that you:
finish the online renewal application
ensure that your passport is current.
make sure you're still eligible for permanent residence in Canada
assemble your supporting documentation and submit the required payment.
Benefits of Obtaining Permanent Residence in Canada

Many foreign nationals eagerly anticipate the many advantages of becoming a citizen while starting a new life in Canada. Among these advantages are:
Canadian politics: Voting in federal, provincial, and local elections gives Canadian citizens a greater voice. Additionally, citizens are free to participate in politics and run for office, giving them a say in who leads Canada's many levels of government.
High-level positions – Citizens have the option to apply for higher-level federal positions, which frequently have excellent compensation and perks.
If you are a Canadian citizen, you are free to choose another nation as your principal residence. You can apply for dual citizenship if necessary.
Family: Any child born in Canada is instantly regarded as a citizen of that country. This enables you to provide your children a better life to begin without having to go through the immigration approval process.
Taxes – Because Canadian taxes are based on residency rather than citizenship, if you become a citizen of Canada and choose to live somewhere else, you might not be obligated to pay Canadian taxes.
Conclusion
Many people consider obtaining Canada Permanent Residence to be a big accomplishment because it offers a number of advantages and a route to Canadian citizenship. But duties also accompany privileges. During the application process and after receiving their status, aspiring PRs must be knowledgeable and diligent.