With so many opportunities available right now and in the future, Canada has established the Tech Talent Strategy to aid in the immigration of tech professionals.

Despite continuous labor shortages in essential professions, STEM remains one of Canada's industries with the highest growth rates. Canada therefore introduced the Tech Talent Strategy in June 2023 to assist the sector's rising trend. It consists of six primary strategies to draw in and keep international tech personnel.
Canada has made it simpler for tech talent to work in the nation, regardless of whether you want to move here permanently or just temporarily to work and get a taste of life here. These are a few of the programs offered by the Tech Talent Strategy that provide STEM professionals with career opportunities.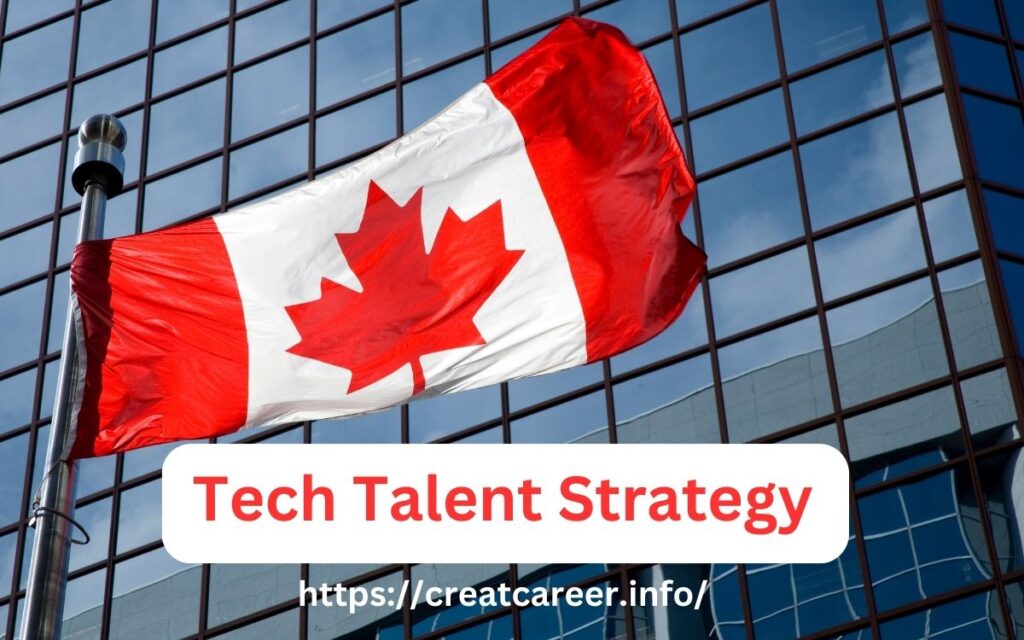 Express Entry: Draws for STEM
You might want to consider Express Entry as a possibility if you want to relocate permanently to Canada.
One of the primary immigration routes for qualified individuals, including those in the STEM fields, is Express Entry.
You can skip ahead to the bolded text below if you already know what Express Entry is, but if you don't, you should be aware that it is an online system that administers Canada's immigration applications through three skilled worker programs and some Provincial Nominee Programs (PNPs). STEM professionals are often qualified for two of the three Express Entry-managed programs: the Federal Skilled Worker Program (FSW) or the Canadian Experience Class (CEC). The CEC requires work experience in Canada, but the FSW requires one year of skilled work experience, regardless of location, even though both have their own distinct eligibility requirements.
If you meet the requirements for either of these programs, you are added to the Express Entry pool of applicants and given a CRS score. The CRS awards points depending on a variety of criteria, including your age, employment history, education, proficiency in an official language, and more. According to the general rule, your chances of being called to apply for Canadian immigration are higher the higher your score.
It's true what you just read. You can't merely use Express Entry to apply for immigration to Canada. After completing an Express Entry profile, Canada extends an invitation to apply.
You must have your profile in the system and wait for an Invitation to Apply (ITA) in an Express Entry draw in order to obtain an invitation. Every two weeks or so, draws are held by Immigration, Refugees and Citizenship Canada (IRCC), Canada's immigration agency. The top-scoring applicants receive a set number of ITAs from IRCC, while additional applicants who may be qualified are invited via category-based Express Entry lotteries.
Now that you are aware of what Express Entry is, continue reading. By 2023, Canada's category-based Express Entry lottery will include STEM as one of the categories. In addition to the standard rounds of invitation, Express Entry-eligible STEM workers may also be invited to apply through draws tailored specifically to their field. You must have completed at least six months of continuous employment in a STEM-related occupation during the last three years in order to qualify for an invitation as a STEM worker.
Which STEM-related professions qualify for STEM-specific Express Entry draws is shown in the following table:
| Occupation | 2021 NOC code |
| --- | --- |
| Architects | 21200 |
| Architecture and science managers | 20011 |
| Business systems specialists | 21221 |
| Civil engineers | 21300 |
| Computer and information systems managers | 20012 |
| Computer engineers (except software engineers and designers) | 21111 |
| Computer systems developers and programmers | 21741 |
| Cybersecurity specialists | 21741 |
| Data scientists | 21741 |
| Database analysts and data administrators | 21741 |
| Electrical and electronics engineers | 21310 |
| Engineering managers | 20012 |
| Industrial and manufacturing engineers | 21321 |
| Information systems specialists | 21741 |
| Land surveyors | 21330 |
| Landscape architects | 21120 |
| Mathematicians, statisticians, and actuaries | 21210 |
| Software developers and programmers | 21741 |
| Urban and land use planners | 21130 |
| Web developers and programmers | 21741 |
Take Moving2Canada's Canadian Immigration Quiz to determine your eligibility if Express Entry is something you are considering as a route to Canada. Your outcomes will assist you in determining your eligibility for Express Entry and other economic immigration schemes.
Alternatively, you can use our Express Entry CRS Calculator to determine your CRS score and any Express Entry-managed programs you might qualify for.
Work permits for the Innovation Stream
A new work visa scheme called the Innovation Stream will launch later in 2023. It will make it possible for tech experts to temporarily work in Canada. Your ability to obtain more Canadian immigration permits through programs like the Provincial Nominee Program (PNP) or those run by Express Entry may be aided by the expertise you earn through this work permit.
Here is what we currently know about the Innovation Stream; further information is to come.
The Innovation Stream is a part of Canada's International Mobility Program (IMP), which allows Canadian firms to hire foreign workers without having to go through the time-consuming process of doing a Labour Market Impact Assessment (LMIA).
It comes with two fresh work permits:
a five-year open work visa that enables people in qualified IT jobs to work anywhere in Canada.
A work visa particular to an employer that enables computer workers to work for a specific company that has received government approval for up to five years.
The labor crisis in Canada's tech sector prompted the creation of these new work permits.
Later in 2023, the government will release further information on eligibility requirements and application procedures.
Work licenses for H-1B visa holders
On July 16, 2023, Canada will offer US-based international IT professionals the chance to continue working in Canada. The goal of this short-term initiative was to run for a year, or until Canada received 10,000 applications. Less than 48 hours after it launched on July 17, the cap was reached.
With the help of this new scheme, qualified H-1B Specialty Occupations visa holders will be able to work for nearly any Canadian company for three years while also bringing their immediate families.
Global Skills Strategy
Employers can hire qualified overseas workers more swiftly thanks to the Global Skills Strategy's work permit scheme. Employees benefit from quicker application processing and improved customer service while employers benefit from skipping the LMIA process.
Although the pandemic created program delays, Canada has now resumed its two-week standard for processing complete applications.
Digital nomads
Are you considering conducting remote work from Canada?
In fact, you can! Additionally, if your stay will be no longer than six months, you do not need a work permit.
You only need to finish the country's travel authorization procedure in order to enter Canada as a digital nomad, just like you would if you were coming as a tourist or visitor. That can entail obtaining a guest visa or finishing an electronic Travel Authorization (eTA), depending on where you are from.
Start-up Visa
Start-up For people who desire to launch a cutting-edge firm in the nation, Visa Canada is enhancing the Start-up Visa program.
For international business owners, the Start-up Visa offers a route to permanent residence. By raising its annual objective to 3,500 people in 2023, giving start-up applicants with committed money priority, and allowing all start-up participants to apply for an open work visa of up to three years, Canada is attempting to reduce wait times.